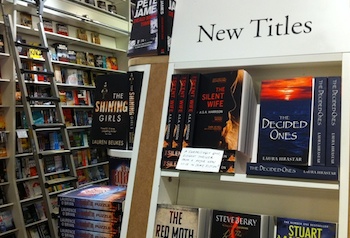 The holidays are fast approaching! It's a great time to get together and celebrate all the positive this year has brought. If you're looking for a unique gift idea, consider a book or eBook for your family & friends.
Here's one of my recommendations, The Decided Ones, at our local bookstore, Hamrelius Bokhandel.
Happy Holidays & best wishes to you and yours!